Last January 06, 2019, the El Shaddai community held the commissioning of its council and ministry heads in the presence of Bishop Ryan Jimenez at San Anthonio parish. Every two years, the El Shaddai community elects its officers who will lead the entire community.
The following are the council and the ministry heads:
Bro. Ulysses Orpiano, Coordinator; Bro. Danilo Bigalbal, Assistant coordinator; Sis. Maxima Bigalbal, Secretary; Sister Perlita Bermudez, Council treasurer
The Members of the council are Sister Leonora Fernando, Sister Leonora Orpiano and Bro. Arturo s. Ancheta
The different Ministry heads are: Bro. Panfilo De Leon in Preaching ministry; Bro Dennis Quiroz as Preacher; Sis. Crispy Bahillo in the Liturgical ministry; Bro. Rodrigo Cruz in the Music ministry; Sis. Nelida Camora in the Membership ministry; Sis. Eugenia Romero in the Outreach ministry; Bro. Dionisto Cariño in the Marshal ministry; Bro Edgardo Basilio in the Service ministry. Fr. Anthony O. Aguason the Pastor of San Antonio Parish is its Spiritual director.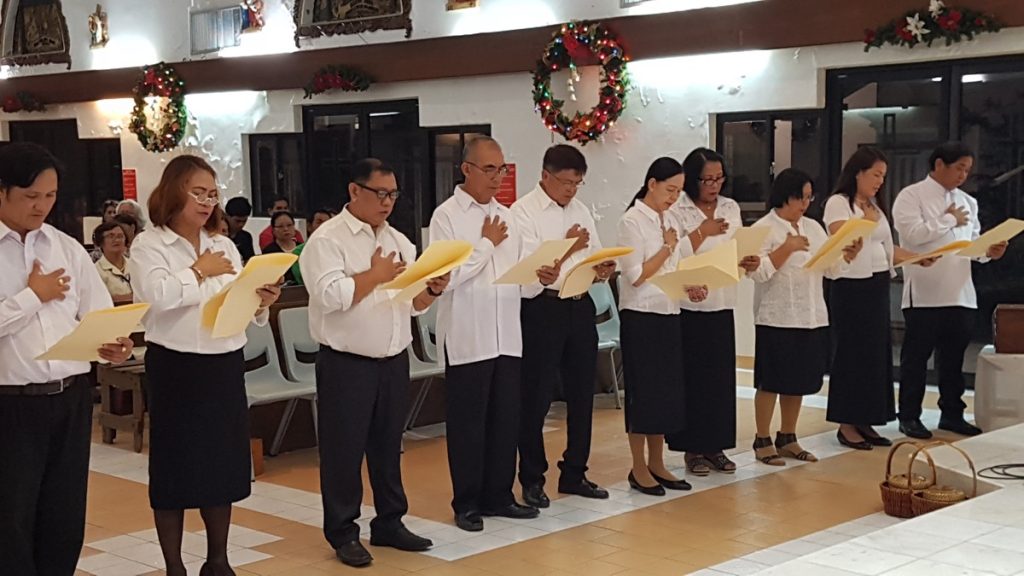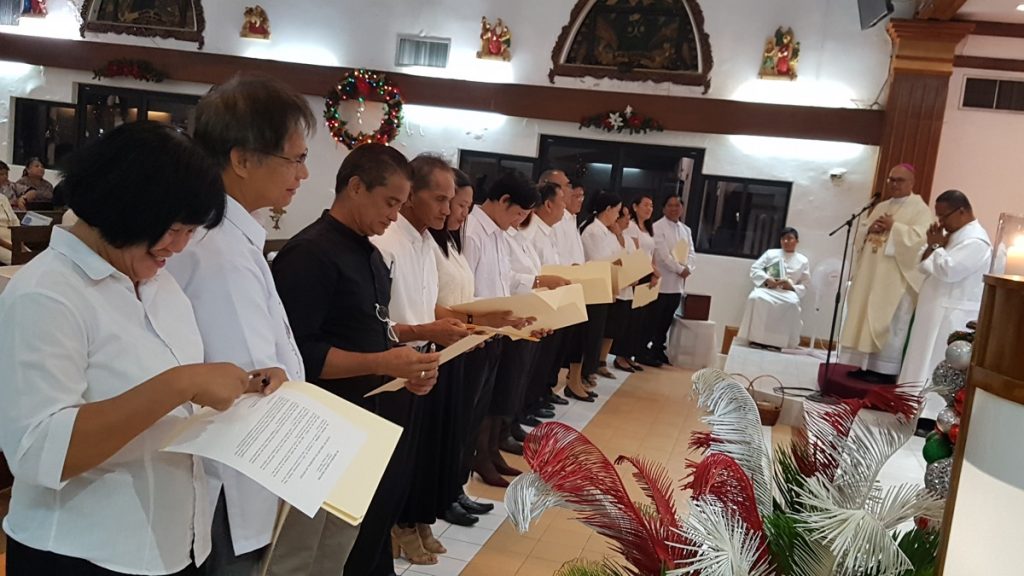 The vision of El Shaddai is to promote the Christian spirit in our Catholic faith. Theye aim to raise up true Christian family and a community of spirit-filled, generous, loving, victorious, joyful, and united believers of God who care and share each other's burdens and blessings for the glory of God our Heavenly Father, El Shaddai as described in Acts 2:42-47.
They have been very active in Saipan, faithful in its mission to share the light of the Lord Jesus Christ, the joy of our salvation, and our faith in Him through their own personal testimonies of the power of his Word. These testimonies include one's own personal conversion through repentance and deliverance from the bondage of sin and vices, the transformation of the old self–centered, destructive and confused lives to new victorious lives in Christ Jesus; and the healing of broken relationship and physical ailment. "We want to let the people know that God is alive, that He loves and cares for us and that He is willing to forgive us, heal our diseases, and deliver us from all troubles if we repent of our sins, turn away from our wicked ways and establish a personal relationship with the Lord Jesus Christ," says Orpiano.
The El Shaddai community pursues its vision and mission through conducting enthusiastic fellowships and programs centered around the Word of God and the testimonies of those whose lives have been touched by El Shaddai.