The Diocese of Chalan Kanoa launched the implementation of VIRTUS Program with an online workshop training for the priests of the diocese last Tuesday, February 19, 2019 at Mt. Carmel Rectory conference center.
VIRTUS is a program created by the National Catholic Risk Retention Group in the United States with a "Protecting God's Children" component that combats sexual abuse of children in the Church. It is currently in use in over 80 dioceses in the United States.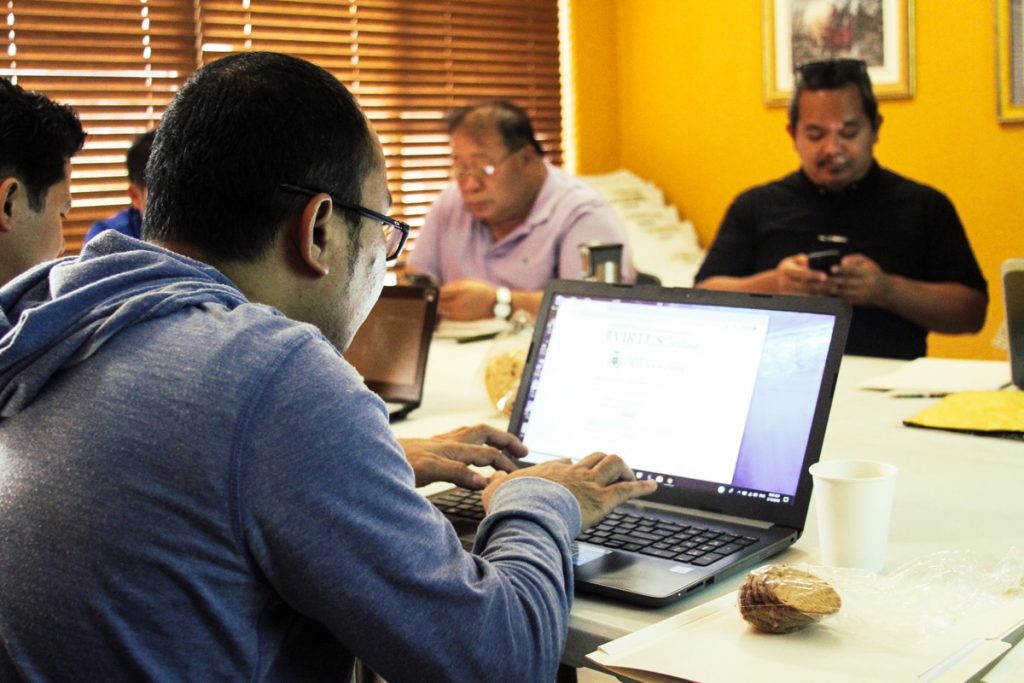 The goal of the VIRTUS program is primarily to be proactive instead of reactive when dealing with child sexual abuse. To prevent sexual abuse, VIRTUS advocates five steps: Knowing the warning signs of abuse, controlling access to children, monitoring programs involving children, being aware of how children behave and finally communicating concerns.
VIRTUS focuses on educating teachers, parents, and other adults who interact with children about sexual abuse and providing them with information to help prevent abuse. This takes place in 'awareness sessions' led by trained facilitators. The awareness sessions consist of videos, worksheets, and discussions. The videos incorporate interviews with both victims and convicted perpetrators.
Sr. Nina Caccam and Mr. Sherwin Passilos facilitated the online workshop at the request of Bshop Ryan who wanted the diocese to be pro-active in promoting child safety and protection throughout parishes, to protect our most vulnerable children.
They will gradually implement the program by stages beginning with the clergy and eventually to all diocesan and parish volunteers whose ministries have contact with the minors. Parish workshops on Virtus Program will be done in all the parishes in the summer.
More information will follow as to the schedules of workshop training in every parish.