•    July 25, 1884 Maria Pilar Lopez de Maturana and her twin sister, Leonor, were born in Bilbao, Spain.
•    January 10, 1901 she entered the boarding school of Berriz.
•    January 25, 1903 she joined the Mercedarian monastery of the "Vera Cruz" of Berriz.
•    August 15, 1904 she made her first vows and on August 28, 1907 she made her solemn vows.
•    In 1906 she began to work at the school and on March 19, 1920 she founded the Mercedarian Missionary Youth
•    January 23, 1926 the Congregations for Religious and that of the Propagation of the Faith, authorized the nuns of Berriz to establish houses in mission countries.
•    The first missionary expeditions arrived to:
China – November  5, 1926
Saipan – March  4, 1928
Japan- September 23, 1928
Pohnpei – November  11, 1928
•    May 23, 1930 the Congregation for Religious approved the transformation of the Mercedarian Monastery of Berriz into a missionary institute.
•    August 14, 1930 the first Constitutions of the Institute were approved and on July 30, 1931 Mother Margarita was elected Superior General.
•    July 23, 1934 she died in San Sebastian in the Province of Guipuzcoa.
•    July 30, 1943 in the Diocese of Vitoria (Spain) the Diocesan Informative Process for her cause of canonization began.
•    January 28, 1965 began the Apostolic Process.
•    March 16, 1987 Mother Margarita was declared Venerable by Pope John Paul II.
•    September 26, 2000 began the Diocesan Interrogatory Process in Mexico City concerning a possible miracle.
October 22, 2006 Mother Margarita was beatified- – declared "Blessed" in the Cathedral of Santiago in her home town of Bilbao.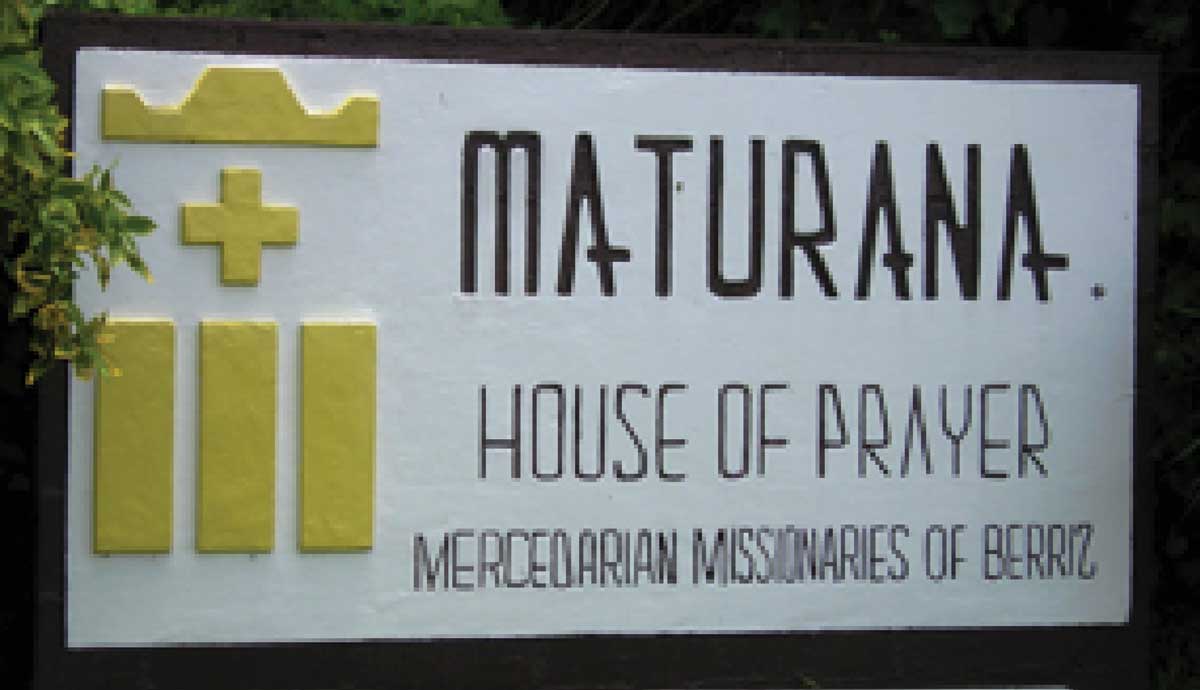 GARAGE SALE
Please help support the Mercedarian Sisters at Maturana
HOW?
Donate New/Used items that can be sold at the garage sale.  Drop items at Maturana.
Purchase items at the garage sale.  Useful items at very reduced prices!
WHEN?
SATURDAY, June 10, 2017
WHERE?
KRISTO RAI CHURCH – Social Hall
TIME?
7:00 am to 12:00 noon
The Mercedarian Sisters are also selling hot lunches, bread, baked donuts, coconut oil, special finadeni sauce, and pineapple jam!
For more information please call Sr. Stella at 588-1607 (Cell) or 322-6373 (Office), Margarita Camacho-Castro 783-5767 or Martha Camacho 483-8617.